Hi,
I'm new to the forum. We've kept chickens for a number of years, with a break of a couple of years, and have now got two Bluebells (about 8 months old) who have been laying for a couple of months, and two Orpingtons. The Orpingtons, we were told, were 10 weeks old when we got them, so will now be around 20 weeks old. The breeder said he was 95% sure that they were both females. The black one has now been crowing each day for the past three or four weeks, but is actually now smaller than the buff one. I will post pictures. The buff is almost as big as the Bluebells, but no where near as shapely as the black one, which I'm also finding a bit odd!
Is anyone able to tell from these photos whether the black one is likely to be a cockerel? He/she is not at all aggressive, just does this crowing, albeit very hoarse sounding (like she has a sore throat!). Apart from waiting to see if she lays (which I'm not sure we'd be able to tell which is which!), is there any other way we can find out?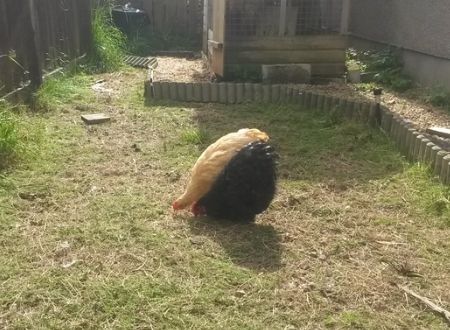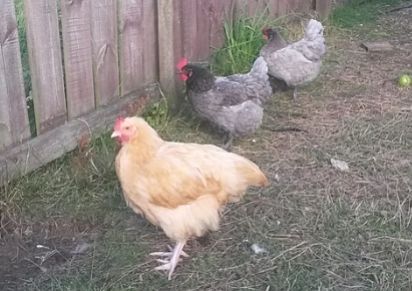 Apologies if it's photo overload!